Sandwiches
Gourmet wraps and sandwiches made fresh daily.
Italian Mortadella
Mortadella, Fresh Tomato, Fresh Mozzarella, and Basil Mayo.
Ham & Swiss
Smoked Ham, Swiss Cheese, Lettuce and Dijon Mayo on Whole Wheat.
Chicken Cranberry Wrap
Baked Chicken Breast, Toasted Almonds, Goat Cheese, Dried Cranberries, Lettuce, and Mayo.
Tuna on Whole Wheat
Tuna Salad, Apple, Cheddar Cheese, and Mayo.
Baked Chicken Breast Wrap
Chicken, Bacon, Pepperjack Cheese, Lettuce, Tomato, and Ranch.
Vegetarian Wrap
Changes Daily.
Baked Turkey Breast Croissant
All-natural Oven-Roasted Turkey, Gouda Cheese, Lettuce, Tomato, and Dijonnaise on Croissant.
Mango Chicken on Croissant
Baked Chicken Breast, Celery, and Mango in a Hoisin Sauce on Croissant.
Hot Soup
Cup, Bowl, or Family size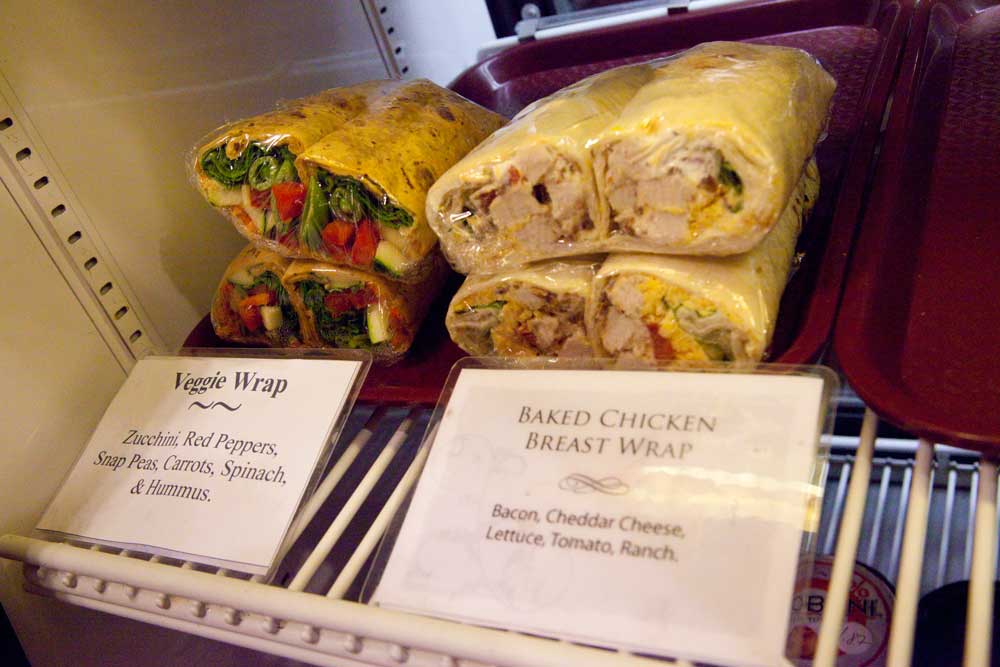 Fresh House-Baked Goods
Scones, Cookies, and Biscotti

Something Sweet
Assorted chocolates made-from-scratch from the Amana Colonies.
Chocolate Kahlua Cake.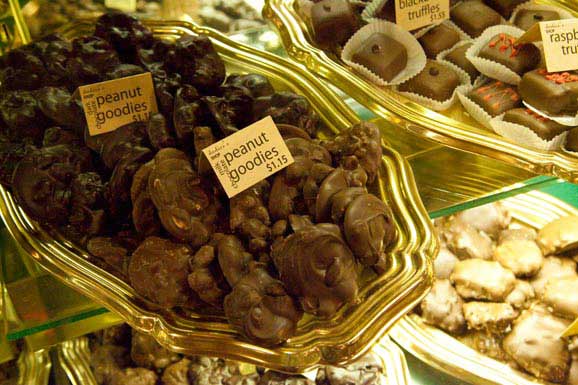 From the Barista
Espresso drinks, organic brewed Intelligentsia coffee, hot cocoa, chai latte, iced tea, real fruit smoothies, and flavored lattes served hot, iced or blended!